Computer Networking, Audio-Visual, Telecommunications and Home Automation
Smart Homes Today
Whether it is increased Wi-Fi coverage, wired networking points, home cinema, television integration, network-attached storage, streaming solutions, remote-controlled lighting, heating or blinds, EICR can offer a solution to suit your needs.
Full coverage over all areas of a home, garden, garage and outbuildings can be provided to ensure you can always connect quickly and securely to your network to ensure no drop-outs.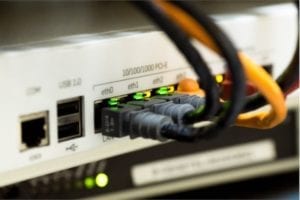 We design, supply and fit professional-grade IP networking solutions for bespoke custom installations. Having designed systems for use in both residential and commercial environments, we can assess the requirements of your network in line with your thoughts for provision.
We provide a complete line of solutions that simplify network design and deployment resulting in a scalable network that is both powerful and provides ease of use. We deliver the ultimate IP network without the complexity associated with traditional networking gear.
We can survey a property and discuss your requirements that cover Wi-Fi coverage, access point locations, interference, network cabling requirements, user control, bandwidth and high-density recommendations.
Other Installation & Repair Services