We have a limited time offer for the first 5 customers only!
A Full Rewire up to a 2 bed flat for only £1995.00
Please visit our prices page for the latest offers.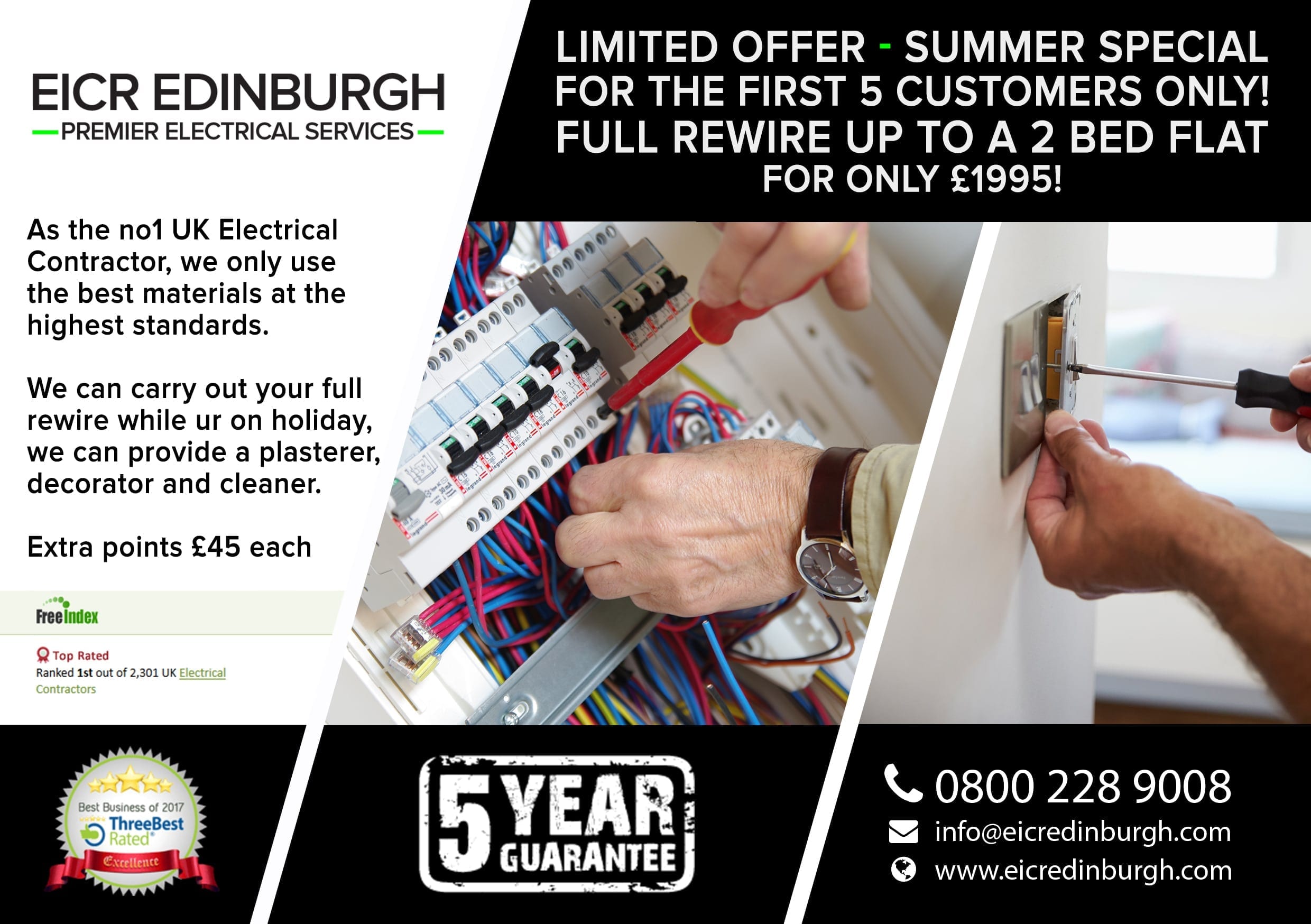 If you would like to know more about rewires and upgrades please visit our Rewire and Upgrades page.