So You Want A 'Cheap' Electrician
This is where we show case all of the cheap electrical work that we see on site. We really want to push the message, that getting a cheap electrician can be very dangerous. We want to show you from our first hand experience, the poor and careless work that these so called electricians have done. These are some examples of the mess we have to clean up daily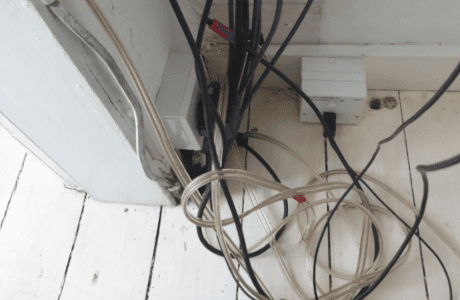 How Not To Fit A LVHE

_________________________
At EICR Edinburgh we offer full audio visual design and installation by our experienced and Regulate SELECT registered professionals. This is how you don't fit a LVHE. To find more about our audio visual installations click HERE.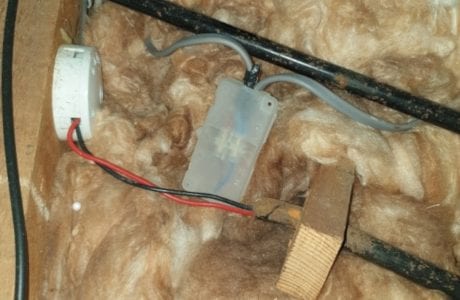 Trouble In The Attic

_________________________
Attics always reveal something during an inspection. You never know what you will find in the attic. When was the last time you checked your attic? Call up today to get the electrics checked in your home. We can make sure all the electrics are safe and not a fire hazard. Click HERE to get in contact with us now.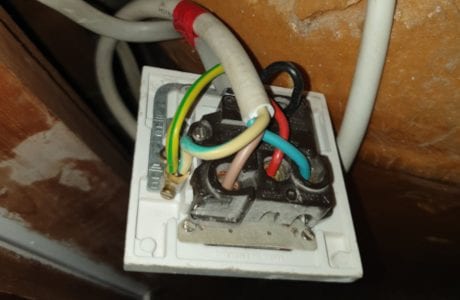 Beware Of Dangerous Electrics

_________________________
An EICR Edinburgh inspection for a newly renovated flat. This is one of three C1's – immediately dangerous. Let us be in no doubt as to the importance of Regulate_SELECT and Jamie Halcro Johnston's campaign. This is why it is so crucial to make sure your electrics are checked and up to standard.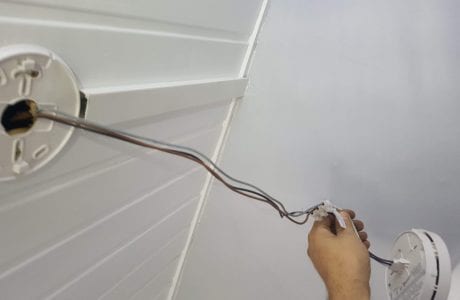 Don't Be Caught Off Guard

_________________________
Newly refurbished property with smoke alarms fitted by 'a professional.' An EICR Edinburgh inspection for a rental flat. This is the standard of work we discover every day. Your smoke alarm is the most important thing in your home, keeping it safe. So make sure your smoke alarm is fitted by a professional.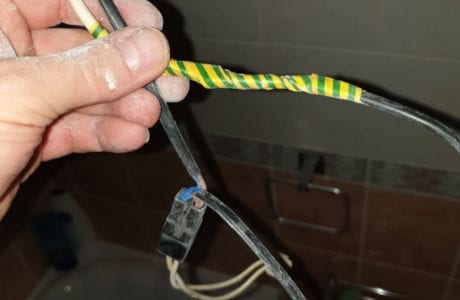 The Things We See

_________________________
Certainly an interesting method of wiring downlights. We see terrible wiring like this everyday at EICR Edinburgh. Please make sure you always hire a profession to do a proper job. Luckily you can always give us a call or get in contact with us, just check out our contacts page and hire us today!
Other Installation & Repair Services