[vc_row padding_top="0%"][vc_column][wpc_custom_heading heading="Need an Electrician for a New Electric Shower installation?" colored_line="yes"][vc_message message_box_color="green" icon_fontawesome="fa fa-thumbs-up"]At EICR Edinburgh our electrical installation services include the fitting of New Electric Showers.
We install a variety of Showers from Power showers too Pumped showers. We can install shower lighting and ventilation systems too.[/vc_message][vc_column_text]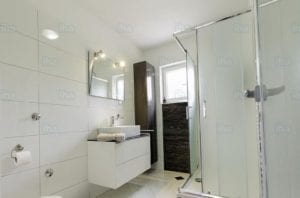 Reasons customers choose to call our electricians for a new shower installation:
showers have simply stopped working
shower has become faulty or only working intermittently
shower is lacking pressure and not performing the way that is required?
shower temperature an issue?
just fancy an upgrade?
If you are considering a new shower installation or any other electrical work call our electricians on
0800 228 9008 or Email : [email protected][/vc_column_text][/vc_column][/vc_row][vc_row][vc_column][wpc_custom_heading heading="Other Electrical Installations" colored_line="yes"][/vc_column][/vc_row][vc_row][vc_column width="1/2″][wpc_featured_box image="959″ more_text="Electrical Socket Installations" link="url:http%3A%2F%2Fwww.eicredinburgh.com%2Feco-electrical-services%2Fvoltage-optimiser%2F||"][/vc_column][vc_column width="1/2″][wpc_featured_box image="1686″ more_text="Car Charging Stations" link="url:http%3A%2F%2Fwww.eicredinburgh.com%2Feco-electrical-services%2Fcar-charging-stations-edinburgh%2F||"][/vc_column][/vc_row]